This is Dakota..Shes a 2 year old Boxer.
She's the sweetest lil girl ever!!!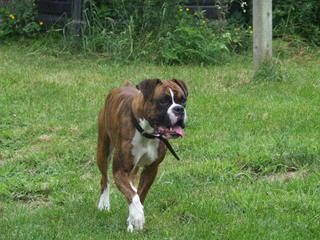 This is Dakota to the left.
Boston to the right, is her new boyfriend hehe.
He's the same age and lives across the street.
We're going to breed them when its time..
So exciting!

Such a romantic at heart lol.